Add curb appeal to your home with vinyl cladding in Sydney
Choose Your Cladding & Style
Mitten Vinyl is Sydney's leading installer of high-quality vinyl cladding. If you're looking to add some serious curb appeal to your home, look no further. We provide a wide range of colours and textures to choose from, so you can find the right Vinyl cladding for your home in Sydney. Additionally, our experienced team will work with you every step of the way to ensure a seamless installation.
HOVER TO SEE DETAILS AND THE DIFFERENT GRAINS
At Mitten Vinyl, we offer cladding services to help protect your building against the elements. We have a range of different materials to choose from, so you can find the perfect option for your needs. We also have experts who install the cladding for you quickly and efficiently.

Cladding is one of the best ways to give your home a makeover, it offers insulation and is easy to install. There are several types of cladding, which you can use depending on what job you want to do.
Advantages of Vinyl Cladding
The perfect way to improve your
home's appearance
Mitten Vinyl Cladding
Mitten Vinyl produces vinyl cladding, an exterior cladding product made
from weatherproof, rot-resistant, and insect-resistant PVC. It is also
amongst the most affordable types of vinyl cladding on the market.
With an array of colours and textures to choose from, Our Mitten vinyl
cladding can be customised to match any home's style. Installation is
simple and fast, making it a great choice for homeowners looking for an
easy way to improve their homes appearance.
CLICK TO VIEW CLADDING COLOURS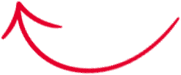 Mitten Vinyl Cladding - Providing The Best Vinyl Cladding Materials in Australia
At Mitten Vinyl, we offer high-quality vinyl cladding materials for residential and commercial buildings. With over 50 years of experience, Mitten Vinyl Cladding is dedicated to providing its customers with the best possible products across Australia.
Our Vinyl cladding materials are designed to improve the appearance and energy efficiency of any building, and they are handy in a range of colours and styles to suit any need. Contact Mitten Vinyl today to learn more about our products and services!
Australian standards for exterior wall cladding
With Australian standards for exterior wall construction requiring the type-B vinyl cladding that can be installed over an underlay, our Exterior Claddings are perfect for high traffic areas. The exterior cladding materials provide durability without becoming a maintenance hassle.

Wall cladding is an important part of home design, and Mitten Vinyl Australia offers the best exterior wall covering for new and renewed construction projects. We ensure our products are durable with high-quality materials that will last many years before needing another replacement or repair.

With so many colours available and finishes to choose from, give your property an authentic character without painting it yourself. There's something perfect no matter what you're looking for when choosing between vinyl cladding options from our brand.
Fleur Knapton (Fleury)
We chose Mitten Vinyl clad as we are close to the sea. It's been installed for 5 years, we can give the clad a quick hose down once a year (if that) and she comes up like new. The painted timber handrail has had to be painted twice. The neighbours had to paint their render twice. The vinyl is amazing for seaside homes.
Petra Pepper
Working with Mitten Vinyl team has been a pleasure from the beginning till the end. Very professional team of lovely people, we are so happy with the final cladding, it modernized our whole exterior. Thank you!!
Katherine Serbin
We wanted to clad a front facade on the second storey of our house (to replace 40 year old cedar shingles) and a rumpus extension. Everything was faultless. Kym rang back, turned up on time and provided the quote promptly. The installers were very professional, precise and polite and did a fantastic job. The house looks fantastic from the street now and the rumpus room from the backyard is no longer looking drab. We would definitely recommend Mitten Vinyl.
Colin Smith
Upon the recommendations of two builder friends, I chose Mitten Vinyl Australia to attach the Cambridge style vinyl cladding to my house. I initially spoke with Carolynn who was most polite, helpful and posted a sample of the colour and style of cladding I was interested in. Kym came a few days later and gave an obligation free measure and quote. I spoke with a builder friend who confirmed that the quote was quite reasonably priced given the size of my house. About a month later, two builders contracted by Mitten, Kevin and Mick, came on the Monday morning and fitted the cladding to my house by the Friday afternoon. The quality of their work was exceptional. Kevin and Mick were true professional builders and it was reassuring to see the pride they took in their work. Not only were all the cladding pieces carefully attached, but the wall, door and window trims made my old fibro house look like a brand new house. The icing on the cake was the stylish visual effect of the cladding that was attached to the roof gables and the circular air vent installed in the highest roof gable. My only regret is that I didn't get cladding put on the eaves. But, I might get Mitten to do that early next year, hopefully with Kevin and Mick doing the job. I don't often write reviews, but I can honestly say that if you are looking to give your house a face-lift and are looking for high quality workmanship, value for money and good old-fashioned hassle-free professional service, go with Mitten Vinyl Australia.
Lorrie Finlay
Great job, very professional. Many thanks to Kym for her excellent service and prompt follow up. Highly recommend their product and service.
Arthur Falconer
Very impressed with the product and their support. Highly recommend recommend for any building cladding or decking
Vinon Luuong
Great place to pick up cladding
Scott Smith
A really great experience, the team went above and beyond what was required.